Onelia is a Clinical Nurse IV in the OR at Duke Raleigh Hospital.  She joined the hospital in 2010, and has been certified in OR nursing since 2013.  She serves as the primary circulating nurse for the Ophthalmology Service.  She co-chairs the Unit Practice Council, is a Preference Card Champion and leads the ongoing effort to achieve 100% for first case on-time starts.  She initiated a Journal Club for the OR, and reviews articles from OR professional organizations, then shares the information with colleagues.  To help new nurses learn their roles, she put together a guide book focused on the needs of the patient and surgeon during each procedure.  It is no surprise that leadership chose Onelia to assist with onboarding for some of the new service lines.
INTEGRITY
Sharing difficult information is a required skill.  I can say this awesome nurse colleague has perfected this skill.  She is one of the most honest persons I have had the pleasure of working with.  Two examples immediately come to mind on how she demonstrates this.  The first one occurred a few months ago, when a Physician colleague asked her to get an item that she was not sure the Physician was familiar with.  She quickly did her research and used her resources to ensure it was safe to proceed.  The second one is when she had to have several conversations with one of her peers about demonstrating excellence in the work environment.
Not only does she demonstrate integrity in the workplace, she shared that she holds herself accountable when she isn't working.  The example she gave is when she is undercharged or not charged for an item at the grocery store, she speaks up and lets the cashier know; or she will go back to the store to pay if she discovers the mistake at home.  Her motto:  "She should be doing the right thing, even when no one is watching."
EXCELLENCE
This Clinical Nurse III is currently pursing advancement on the Career Ladder to a Clinical Nurse IV.  In addition to working on her promotion, she is working on several projects both for work and personally.  She has been working on improving first case on-time starts for our area, focusing on interventions to help promote improvement.  She also serves as the Co-Chair of our Unit Practice Council.  In her personal life, since 2004, she has been a volunteer for the Carolina Medical Mission, an organization that helps send medical supplies to other countries.
This excellent caregiver consistently receives positive feedback from her peers and Physician colleagues on her performance.  The team enjoys having her circulate in their rooms because of the outstanding care and service she provides.
INNOVATION
This out-of-the-box thinker recently came up with a strategy to help new nurse members learn their roles better.  She put together a guide book that outlined surgeon and case-specific details — using pictures and tabs and other forms of information — focused on the needs of the patient and surgeon during each procedure.  Several of the new team members gave positive feedback on how much the book had helped them during their orientation.
Passionate about helping others, this nurse heads up a work Journal Club.  She researches articles from the Association of periOperative Registered Nurses (AORN), and brings the research back and teaches the group on ways to improve current practice.  Over the past year she has done this several times for her group.
COLLABORATION
The entity in which this nurse works is demonstrating a growth opportunity with adding new services.  This nursing expert was chosen by her leadership team to assist with the on-boarding of some of the new service lines.  During this transition she has worked with materials, surgeons, vendors and leadership to get this accomplished.  Other examples include reaching out to other Duke entities for supplies or unfamiliar process changes in her current area.  She has also reached out to vendors to accommodate special requests needed for the patient.
She is also one of our Preference Card Champions, who work with our informatics team, sterile processing team and other multidisciplinary team members when reviewing changes to preference cards.
CARING
Thoughtful, kind-hearted, exceptional are a few words that describe this wonderful nurse.  This nurse goes above and beyond to ensure her patients receive the quality care they deserve.  She treats all patients with dignity and respect as they come into her operating room.  She greets and smiles and calls them by name, introducing herself to them while making them feel safe while in her care.
The care doesn't stop with her patients.  She shows the same kindness toward her colleagues and all members of the team.  She helps to celebrate others, participating in celebrations and giving cards for special occasions.  During the holidays last year, this dedicated caregiver headed up a community service project so that all team members could participate in helping Meals on Wheels recipients.
IMPACT STATEMENT
This gentle and caring nurse loves what she does, which is striving for greatness in all she does.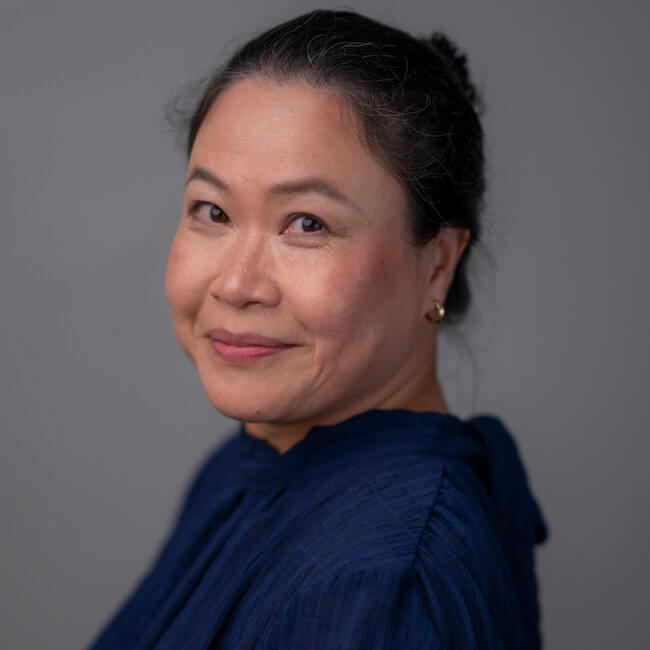 Clinical Nurse IV
Operating Room
Surgery Center MOB 9
Duke Raleigh Hospital
Award for Excellence in Perioperative Nursing