Meghan joined Duke Regional Hospital as a new graduate nurse in 2020. She advanced to CNII in 2022 and is now a CNIII.  She trains and mentor new nurses, precepts nursing students and serves as Charge Nurse.  She steps up to help the unit address challenges, such as supply chain issues.  When the CHG wipes we use for infection prevention were not available, she took the initiative to figure out how we could properly care for central lines until the product was resupplied.  She has a passion for caring for the geriatric population.  She built such a strong bond with one patient, that the patient requested her every night.  Her caring presence helped the patient remain upbeat during a difficult time.
INTEGRITY
She is a major advocate for reducing the amount of CLABIs that occur on our unit.  For example, she has educated our staff on how to properly change the caps on central lines, which is very important for our floor since we frequently administer Total Parenteral Nutrition (TPN).  During bedside report, she encourages all staff to review tubing labels and check that the tubing is correctly labeled and has not expired.  She even rounds on the unit to check tubing labels on all patients during her downtime.  She attends the meetings held by the Vascular Access Service Team (VAST), and sends out monthly email updates to our staff.  When a novice nurse did not check clotting levels for a patient receiving an anticoagulant, she immediately ordered the levels to be drawn, notified the Physician, filed a Safety Reporting System (SRS) report, and used the situation as a teaching moment with the nurse.
EXCELLENCE
This BSN-prepared nurse values her excellence on our unit.  This nominee started working at Duke Regional Hospital in 2020, and advanced to become a CNII in 2022.  She is currently studying for her certification exam and plans to be a certified medical-surgical nurse.  In addition, she will work on climbing the clinical ladder to a CNIII and obtaining a master's degree in Nursing.  She is very motivated to continue her growth on our unit, as she just recently became a Charge Nurse and does very well in this role.  She frequently precepts new staff and just completed a preceptorship with a senior nursing student.  Because of this nominee's great precepting, the nursing student decided to come work on our unit as a new graduate nurse.  This nominee frequently picks up additional shifts to ensure that our unit stays well-staffed.  During her downtime she makes sure that our unit remains clean by taking out the trash, clearing the hallways, removing food trays and keeping patient rooms tidy.
INNOVATION
This nominee strives to keep our patients safe, as she is part of our unit's shared governance.  She performs safety education huddles for our staff.  This nominee educates staff frequently on any new policy changes.  She is a superuser for the Duress system on CenTrak badges.  She is performing training sessions for our staff on how to use this button if faced with a violent situation.  In addition, she had several conversations with floor managers on ways to protect nursing staff from violent patients/visitors.  She participated in a root cause analysis after a visitor became violent toward our staff.  Afterward, there was increased security rounding on our unit, which made our staff feel safer.  She frequently assesses other staff's opinions on their safety level and intervenes, when possible, to ensure a safe working environment.  Another example of this nominee's innovative abilities is when supply chain issues impacted the availability of CHG wipes.  She took the initiative to understand how our unit could properly care for central lines until the product became available again.
COLLABORATION
This nominee has excellent collaboration skills.  This was evident during a recent situation when her patient started to decompensate.  She found that one of her patient's had a low oxygen level.  This nurse understood the importance of a quick and focused assessment, as she made sure that oxygen was properly placed in the patient's nares, the pulse oximeter finger probe was correctly placed, and that the reading on the monitor had a good waveform.  After she confirmed that this patient was in distress, she immediately initiated a rapid response.  Soon after, the patient became pulseless, and she immediately started compressions and instructed another nurse to hook the patient up to a defibrillator.  This all occurred before the Code Team arrived in the room.  During the code, she coordinated care with the Physician, Charge Nurse, Respiratory Team, and Code Team effectively and efficiently.  After two rounds of CPR,  the patient's pulse returned.  Due to this nurse's ability to coordinate quick and effective care, she saved this patient life.
CARING
This nominee has expressed a passion in caring for the geriatric population.  Her love for this population was evident when she was assigned a patient who was admitted to have a mass removed.  This nominee understood that the patient's prognosis was not good; therefore, she made it her priority to help the patient feel comfortable and cared for.  In fact, she built such a strong relationship with the patient that the patient requested her care on a nightly basis.  Once it was known that this patient could not have the necessary surgery to remove the mass, she provided her caring presence to the patient and family.  She made sure that a Chaplain was available to the patient and family.  Because of this nominee's positive attitude, the patient remained upbeat during this difficult time.  This nominee described her experience to me; she mentioned that she loved seeing the patient's huge smile and feeling the warm grasp of the patient's hand over hers.  Her actions show how this nominee uses Swanson's Theory of caring in her daily practice.
IMPACT STATEMENT
This nominee is one of the most caring individuals I have ever met.  Her growth as a nurse has been extraordinary, and her teamwork is extremely valuable to our unit.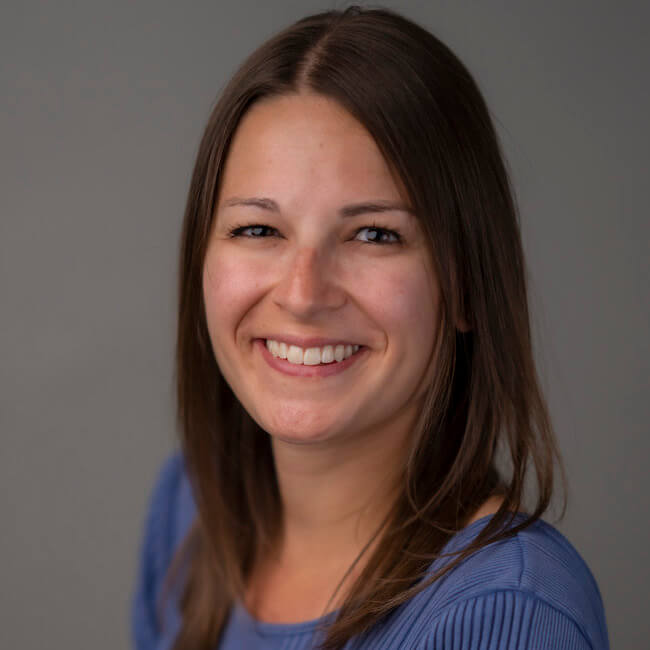 Clinical Nurse III
General Surgery Unit 6-3
Duke Regional Hospital
Duke Regional Hospital Medical Staff Award for Excellence in Nursing Practice