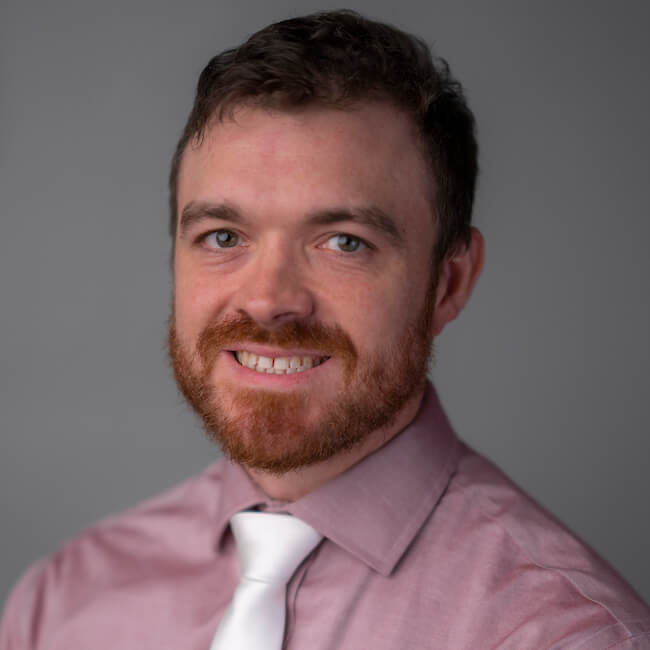 Assistant Nurse Manager
Cardiothoracic Intensive Care Unit DMP 7 West
Duke University Hospital
Award for Excellence in Critical Care Nursing
Adam has been a nurse for 10 years; he joined Duke in 2017.  He is specialty certified in the care of critically ill adult patients.  As Assistant Nurse Manager, he recognized that the unit did not have a standard method for progressing nurses to the Charge Nurse role.  In 2021, Adam implemented a new strategy to help leaders make effective decisions regarding Charge Nurse readiness.  The unit now has a clear pathway for individuals to grow into the role.  Adam also oversees the Quality Improvement Committee.  When root cause analyses and audit data indicated that all pressure injury prevention measures were not being used consistently, he created a one-page PI Prevention Bundle.  After implementation, the unit went more than 60 days without a pressure injury.
INTEGRITY
As an Assistant Nurse Manager (ANM) supporting a large team, ensuring equitable team member progression and engagement is a challenge.  Additionally, team members noted that this was an opportunity for the leadership team to improve upon.  To combat this, this nominee supported efforts in creating a unit-based progression spreadsheet that lists each employee sorted by their seniority date.  Categories are evaluated for each team member, including progression to the Preceptor and/or Charge Nurse role, course instructor (either unit- or hospital-based), and committee involvement (either unit- or hospital-based).  This tool is referenced by the entire leadership team on a regular basis when evaluating opportunities for engagement, as well as during coaching conversations.
EXCELLENCE
This nominee is an ANM and a CNIII.  He also has his specialty certification as a Critical Care Registered Nurse (CCRN).  He oversees the Quality Improvement Committee within the unit, supporting prevention of hospital-acquired infections (HAIs), hospital-acquired pressure injuries (HAPIs), patient falls, blood product wastage, and monitoring the unit-based fast-track extubation practices.  He has led efforts to establish an electronic rounding tool that captures multiple audits, which enables staff to audit efficiently and provide effective coaching where needed.  Additionally, he supports unit team members who oversee equipment and medical supplies.  Through this work, the unit has decreased null transactions, resulting in decreased waste of supplies and improved finances.  Moreover, he provides real-time coaching at the bedside on a daily basis through his ANM role.
INNOVATION
The Charge Nurse role is a vital bedside leadership role for teams functioning at the bedside.  The unit leadership team recognized that nurses did not feel empowered to prepare for and progress to the Charge Nurse role.  Historically, the unit leadership lacked a standard method to progress nurses to their Charge Nurse role, and the selection of Charge Nurses was seen to lack collaboration between unit leadership and frontline nurses.  In partnership with current Charge Nurses, the competencies for the role were evaluated.  Based on this collaboration, this nominee then implemented a new strategy to help leaders make effective decisions regarding Charge Nurse readiness. Specifically, the goal was to provide a clear pathway for individuals to grow into Charge Nurse roles, while also providing leaders with the tools and information to coach and effectively select those who were prepared for this role.  A consistent approach using readily available self-assessment tools, peer assessment tools, and coaching sessions was implemented.  The newly developed process was implemented in May 2021, and since then, 42 nurses have engaged in the process.  For those not deemed ready to progress, professional development plans and coaching are in place to help them develop.
COLLABORATION
This nominee helped to lead efforts to decrease the rate of pressure injury (PI) development on the unit.  A root cause analysis (RCA) of each PI was conducted with the Wound, Ostomy and Continence Nurse (WOCN), unit leadership, and unit-based skin care champions (SCC).  Audit data collected by the SCC and staff feedback was also analyzed for trends and patterns.  The major theme identified was a lack of all preventative measures used consistently across all patients, inclusive of specialty prevention needs (e.g., tracheostomy patients).  PI prevention bundles are a strategy to decrease PIs and include elements such as assessments, turns and supportive devices.  A one-page PI Prevention Bundle was created, inclusive of all patients and specialty patient needs.  Education was provided via multiple modalities, and laminated copies of the bundle were placed in each patient's room.  After implementation of the PI Prevention Bundle, the unit went over 60 days with no PIs.  A 28.3% decrease in PIs was seen one year after implementation.  Additionally, sacral PIs decreased by 68%.  The initial success of this PI prevention bundle was readily apparent, and it was translated to other units in the service line.
CARING
During the extubation process for a patient, this nurse noted subtle changes in the patient's hemodynamics.  He reassessed his patient and discovered a murmur that had not been present on his initial morning assessment.  The resident overseeing care for the patient noted that the patient's arterial blood gas was within normal limits and instructed this nominee and the Respiratory Therapist to extubate the patient.  This nominee communicated his concerns to the resident, who instructed the Respiratory Therapists to continue with the extubation.  This nominee immediately followed his chain of command and escalated his concerns to the Intensivist, the attending present on the unit.  The attending paused the extubation process to perform a diagnostic test, which confirmed that the patient's surgical fix had become displaced, and the patient was immediately sent back to the operating room.  Additionally, this nominee noticed the patient's partner was quite upset during this incident, and he sat with the person and explained what was happening in the room and offered Chaplain Services, which was graciously accepted.  Through keen assessment skills and patient advocacy, this nominee supported his patient and family, and truly made a difference in this patient's care.
IMPACT STATEMENT
This nominee strongly exemplifies Duke's Professional Practice Model through his commitment to patient care, performance improvement, staff development and multidisciplinary collaboration.