Hope is coming up on 25 years as a nursing professional, and she has been a Duke Nurse since 2001.  She first worked on an inpatient cardiac stepdown unit, then realized that experienced cardiac nurses were needed in the outpatient setting.  She stepped up to help develop the Cardiopulmonary Rehabilitation program and, once it was operational, accepted a full-time position there.  That was 18 years ago.  She is the first point of contact for patients and families who are referred to the program.  She takes time to prepare in advance for each new patient appointment, reviewing in detail the clinical history and also gathering information about the person's social background, support system, health literacy and potential barriers to care.  And, she is a tremendous advocate for her patients.
INTEGRITY
This candidate demonstrates the value of integrity in her every interaction with patients, family members and colleagues.  Her commitment for doing the right thing is rooted in her deep personal faith and desire to see others become successful.  She is a strong patient advocate and always puts the patient first, advocating for the very best outcome.  She holds herself accountable as a nursing professional, ensuring that her patients receive excellent care, treating them with compassion, dignity and respect, as if they were her own family member. One of the many examples of her commitment to doing the right thing includes a patient referred for cardiac rehabilitation.  After checking in with the front desk staff for the initial orientation appointment, the patient realized that they would have a $45 copay for each exercise rehab session.  The patient requested to cancel the orientation appointment, because the co-pay for the exercise sessions would be a financial hardship.  Upon hearing the patient's distress, and knowing that the patient and spouse had traveled quite a distance for the appointment, she encouraged the patient to stay and meet with her.  She met with them for more than an hour, listening to their concerns, answering questions, providing education and examples of what the patient could do at home to increase their activity in order to strengthen their heart.  Both the patient and spouse were extremely grateful for her care and genuine concern.
EXCELLENCE
This candidate has been a nurse for over 35 years and has been at Duke University Hospital for 22 years.  She began her Duke Nursing career on  an inpatient cardiac stepdown unit, where she quickly advanced to full-time Night Charge Nurse.  She cared for many critically ill patients and their families, and was an expert resource and mentor to many of the newer nurses.  She became aware of a need for experienced cardiac nurses in an outpatient setting, and she eagerly stepped up to assist, extending her work hours to help develop the program.  Once the program was fully developed and operational, she was asked to commit to a full-time nurse position there, which she eagerly accepted.  She has been in this position for more than 16 years and has advanced to Clinical Nurse III, functioning at an expert level.  She obtained her specialty certification as a Certified Cardiac Rehabilitation Professional (CCRP) from the American Association of Cardiovascular and Pulmonary Rehabilitation (AACVPR) in 2017.
She serves as a preceptor and mentor for new RNs on the unit, oversees the staff's clinical competencies for Point-of-Care Glucose testing, and expertly leads the unit's emergency code practice sessions.  She is regarded as an expert in her field and is highly respected by her peers.
INNOVATION
During her time in her current role, she has been instrumental in creating, revising and implementing the unit's policies and protocols.  Several years ago, when it was determined that a process was inadequate for patients as they began rehabilitation, she stepped up to examine the process and trialed a different, innovative approach, in collaboration with the team that ultimately developed into a best practice model.  She is not satisfied with the status quo and seeks ways to make things better if it results in an improved experience for the patient.  She is humble and seeks feedback from others.  She uses a variety of teaching tools in her education to patients and families, including video, written materials, visuals and teach-back; and tailors them to meet her patient's unique needs.
COLLABORATION
She actively partners with interprofessional colleagues and leads a weekly interdisciplinary (Medical Director, RN, Registered Dietician and Exercise Physiologists) patient meeting, where she provides a detailed overview of new patients to the program.  She highlights areas of concern and provides input as the plan of care is established for each patient.  She engages the patient's family at the first visit and provides teaching and disease management education to both the patient and family, understanding that the patient's support system plays an important role in their health outcomes.  She advocated for a patient who began to have vague symptoms during a cardiac rehab session.  Although the clinical assessment was unremarkable, she felt there was something wrong.  She advocated for the patient to be transferred to the Emergency Department for evaluation and was later praised by the attending cardiologist for her persistence and advocacy, as the patient had indeed been having a heart attack.  The candidate's commitment to collaborating and supporting patients goes beyond her current workplace across Duke Health.  She eagerly volunteered to fill a need for an Operations Administrator Support role at Duke University Hospital during the early months of the COVID pandemic. She rounded on units, assisting with Rapid Response Team events and COVID testing, and provided dedicated OA phone support primarily on night shift and weekends.
CARING
Her kind and caring heart is evident to all in the way she approaches each and every interaction.  She is always smiling and has a warm and approachable demeanor.  She takes the time to listen to her patients and colleagues, making others feel instantly comfortable in her presence.  She seeks to truly understand her patient's reality and the trauma that they have been through using compassion and empathy to make a connection.  Through active listening, she engages the patient to examine and set measurable and achievable personal goals at the start of the program.  She endorses a 'you can do it' attitude, which motivates the patient to make lifestyle changes and face the future with hope.  One of many examples of her commitment to caring for others includes a patient who was visually impaired.  The patient's visual limitations made it a challenge for the patient to navigate the physical environment of the cardiac rehab setting.  She collaborated with the entire rehab staff in advance, and helped to create a plan of care that would meet the patient's needs, while keeping the patient safe.  It included a check-in process at the front desk, where staff would meet the patient and provide escort to the rehab gym, guide the patient onto equipment, and work one-on-one with the patient each session.  After several months, the patient successfully completed the program and was extremely grateful to this nurse and the entire staff for their care.
IMPACT STATEMENT
This candidate's contributions over the course of her career to the nursing profession, to her patients and to the Duke University Health System, community clearly demonstrate her commitment to the highest quality of patient care, excellence in nursing and professional practice.  She is truly exceptional.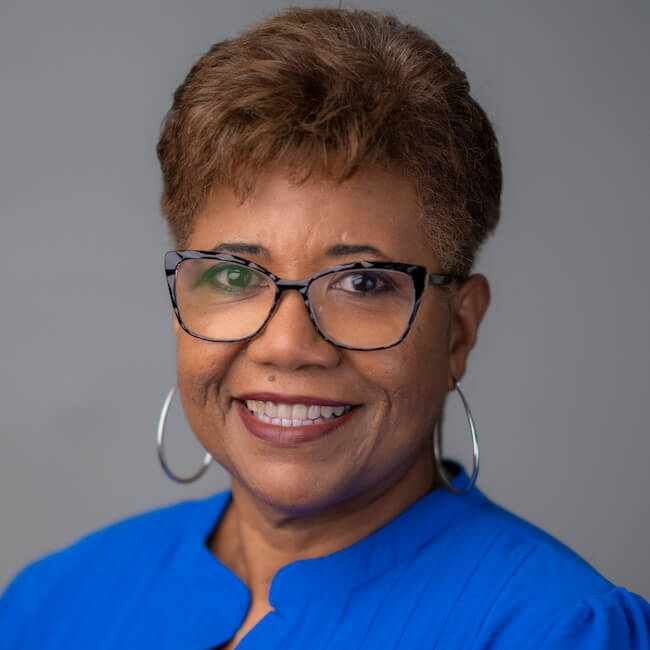 Clinical Nurse III
Duke Cardiopulmonary Rehabilitation
Duke University Hospital
Nan & Hugh Cullman Heart Center Award for Excellence in Nursing Practice