Catie joined Duke University Hospital in 2016.  She worked first on a Medical Stepdown Unit, and then in the Cardiac ICU.  In 2021, she joined the Patient Response Team and soon became the Assistant Nurse Manager of the Patient Response Program.  At the time, the hospital did not have a special team for responding to behavioral emergencies.  Catie established an interprofessional team for this purpose in March 2022, including a proactive strategy to support patients at risk for behavioral escalation.  The Behavioral Response Team is now well-known throughout the organization.  Since inception, the team has responded to 520 behavioral events and provided more than 800 consults.  Catie's dedication to patients with behavioral issues has had a major positive impact on our organization.
INTEGRITY
This nominee exemplifies integrity in all aspects of her position, particularly as it relates to her dedication to developing clear and effective care plans for patients.  Care plans are exceptionally important for ensuring consistency in care, patient progression, and patient satisfaction.  Particularly with the behavioral health and mental health populations, this nominee strives to improve consistency of care to ensure equity.  Often, our teams are not fully equipped to care for patients experiencing behavioral escalation in addition to their other complex medical needs. This nominee has developed workflows and templates to promote care planning and clear communication between caregivers.  She educates frontline teams, including the Behavioral Response Team (BRT), to ensure that every patient who needs a behavioral care-specific care plan has one in place and is visited by the BRT at least once per shift.
EXCELLENCE
As Assistant Nurse Manager of the Patient Response Program since December 2021, she has been involved in the deployment of specialized response teams to the bedside to support interventions for clinical deterioration and behavioral escalation with the Patient Response and Behavioral Response Teams.  This nominee was especially integral in the development of the BRT at Duke University Hospital.  This nominee, who previously worked with the behavioral health population on the Medicine Stepdown Unit, was well versed on then-current practices and brought forward several evidence-based strategies to implement proactive care.  To effectively implement the workflow of the BRT, this nominee is actively engaged in providing education to teams throughout the hospital, including nursing, communication center (operators), hospital medicine providers, pharmacy and security.  For example, this nominee is co-chair of the DUH Behavioral Response Oversight Committee, where she frequently presents volumes of events, restraint utilization, medication utilization, and harm associated with patient and staff injury.  In this forum, she also solicits feedback from each team to ensure that their perspectives are integrated into the team's workflows and policies.  This nominee is a true believer in inter-professional engagement and representation.
INNOVATION
This nominee  established an interprofessional team with embedded practices to ensure that, not only does the hospital have a BRT, but that it has a proactive strategy to support patients at risk for behavioral escalation.  By channeling her experiences as a bedside nurse with the medical-surgical and behavioral health populations, this nominee was able to sync multiple teams and help them understand the importance of this team, urgency of the situation, and value to our patients, their loved ones and each other.  The team was initiated in March 2022 and has been a huge success in proactively providing care to patients, supporting staff and enhancing experiences.  Since initiation, the team has responded to 520 behavioral emergency events and provided more than 800 consults.  The team is well-known throughout the organization, and has established strong relationships with bedside nurses, charge nurses and nurse managers during their partnership in creating care plans and safety plans.  This nominee's dedication led to a major positive impact to our hospital and our patients.
COLLABORATION
Within the Patient Response Program, this nominee co-led the initiation of the BRT, fulfilling a hospital need.  She has partnered with clinical experts across the health system including nursing, Physicians, Psychiatric Health Providers, Pharmacy, Duke Police/Security and Clinical Education and Professional Development.  In preparation for this response team, this nominee led a group to create the BRT Policy, which outlines the different types of behavioral emergencies and the criteria to activate the BRT and the BRT Nurse Consult to guide staff with appropriate decision-making when assessing acute behavioral distress experienced by patients.  This nominee created role-specific responsibilities on how to respond to behavioral emergency events by performing a rapid assessment focused on keeping the environment, staff and patients safe, while implementing de-escalation strategies and interventions to effectively care for the patient.
CARING
This nominee is a powerful advocate for patients who are experiencing behavioral challenges.  She partners with the primary care team to identify the root cause of the behavior, rather than simply reacting to the behavior.  She remains unbiased and communicates calmly, concisely and directly.  Through effective staff education, she bridged a gap so that staff are not fearful of patients with escalating behavior.  She developed a Post-Event Debriefing Process for staff, to validate feelings, identify learnings and celebrate successes.  She helped develop an electronic process that allows Patient Response Program leaders to collate and trend information, deliver kudos and provide wellness resources to staff.  She also educates bedside nurses on how to manage conflict, particularly as it relates to calling an RRT.  She validates nurses' decision to call for help and assists in educating providers and others.  Additionally, she is committed to enhancing care delivery and support of patients' loved ones during resuscitation.  She co-led simulations to educate the interprofessional team, including Nursing, Chaplain Services, Security and others.  She educated team members about conducting a "Pause" when a patient does not survive a cardiac arrest, to honor the individual, care team and family.  A true patient advocate, this nominee strives to effectively assess a patient's capacity to participate in their care.  Through interprofessional partnerships, she prioritizes care planning to support caregiver consistency and patient engagement.
IMPACT STATEMENT
This nominee leads by example, as evidenced by her ability to implement innovate strategies to provide clinical resources to frontline team members and underserved patient populations.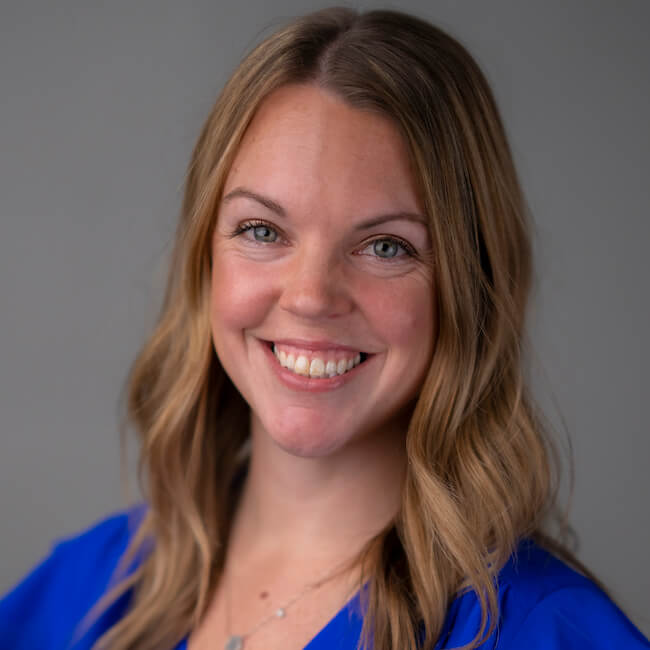 Assistant Nurse Manager
Patient Response Program
Duke University Hospital
Inez "Turk" James Award for Excellence in Nursing Practice